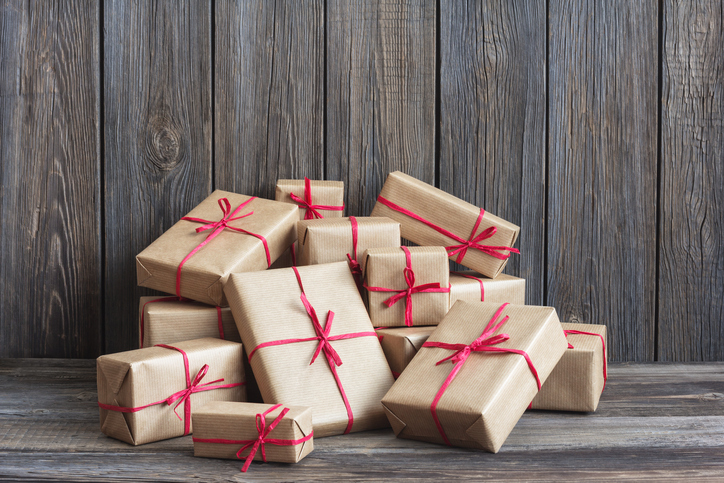 There's no arguing that deciding what gift to give someone can be a bit of a brain workout, especially if that loved one is someone you see infrequently. A recent study from Carnegie Mellon University fused economics and psychology to determine how we locate the "perfect gift." Here are four science-backed tips to help during the holiday shopping season.
Avoid Guessing.
Projection bias is a phenomenon that describes how people believe others hold the same beliefs and values as they do—and will in the future. When gift giving, shoppers often try to predict what the recipient would like, thinking recipients will share their same tastes.
"If you like dark chocolate and loath milk chocolate, it's very tempting to give dark chocolate, even if the gift recipient's tastes are opposite to yours; it's very difficult to imagine that another person would enjoy receiving a gift that you would hate," says George Loewenstein, the Herbert A. Simon University Professor of Economics and Psychology in the Dietrich College of Humanities and Social Sciences and co-founder of the field of behavioral economics.
Be Aware of Your Shopping Environment.
Kareem Haggag, assistant professor of economics in the Social and Decision Sciences Department, studies attribution bias, and his work shows that the past experiences of gift-givers will influence their opinion of a product.
He advised gift givers to be careful and think about past experiences with an item they are considering purchasing.
Consider Whether Past Holidays Are an Influence.
If you were not thanked by a recipient in the past, you may be less likely to put time and effort into gift-giving for that person in the future, according to Shereen J. Chaudhry (DC'13, '16).
Chaudhry says that words of thanks are more than "cheap talk" and help keep relationships healthy.
Focus on the Long-Term.
Researchers led by the Tepper School of Business' Jeff Galak found that gift givers tend to focus on the moment of exchange when selecting a gift, whereas gift recipients are more focused on the long-term utility or practical attributes of the gift.
Source: Carnegie Mellon University
Published with permission from RISMedia.