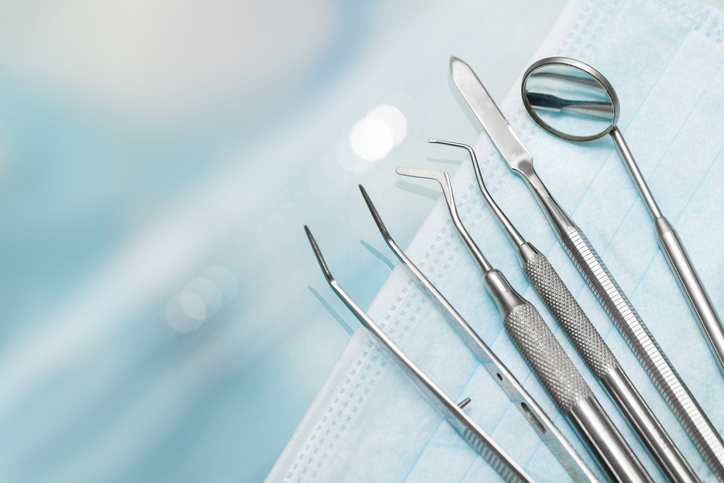 If you're one of the millions of Americans without dental care coverage, then you know the struggle of keeping your mouth healthy at an affordable price.
"It was recently estimated by the National Association of Dental Plans (NADP) that 23 percent of the U.S. population does not have dental insurance," says Kevin Henry, author of the new book, Battling and Beating the Demons of Dental Assisting (Indie Books International, 2017). "Because of that, many people put off trips to visit the dentist, and that is a decision that can prove harmful in the long run."
Here are five tips from Henry for people who don't have dental insurance:
1. Ask about dental plans
. Dental practices are beginning to understand how many of their patients walk through the doors without insurance. With that in mind, many practices are coming up with their own discount dental plan (often called "memberships") they can offer to patients. There may be a discount for a number of bundled services or two cleanings and checkups put together for a lower price than if they were bought separately. Every dental practice has the ability to come up with its own dental plan or membership so ask the practice what their plan offers and any deadlines for completion of services.
2. Get on a payment plan.
Without available financing, a recent study showed that 39 percent of patients said they would not have had dentistry done at all. Another study showed that 52 percent of patients were not aware that financing was a payment option. Big stores such as Best Buy offer their own financing to customers so they can afford a big-screen television. Dental practices are more than happy to offer you options for your treatment. Just ask what those are and see if they fit your plans and budget.
3. Look around for local dental or dental hygiene schools.
Dental students and future dental hygienists need patients to learn their craft. Dental schools advertise their services to the community as a low-cost option for patients. As an example, the University of Oklahoma Dental School states on its website, "In the student program, patients are treated by dental students under the direct supervision of faculty. Patients in the student clinics receive low-cost quality care in an educational environment."
4. Contact your state or local dental association.
Every state has a dental association and every state's dental association's offerings should be online. Do a little searching and see what low-cost treatment options are available on your state's site.
5. Ask for the "cash price" option.
If you have the cash available to pay for a procedure, tell the dental office when you make an appointment and ask them if they offer discounts if you're paying with cash and paying it all up front. Many practices do discount their fees if they don't have to deal with insurance.
"The American Dental Association recently said that emergency room dental visits cost $1.9 billion yearly, 40 percent of which is public money, according to their analysis of data from the Agency for Healthcare Research and Quality," says Henry. "That's a lot of money for people who had dental pain that perhaps could have been alleviated by seeing a dentist days or weeks earlier."
Source: Kevin Henry, Indie Books International
Published with permission from RISMedia.