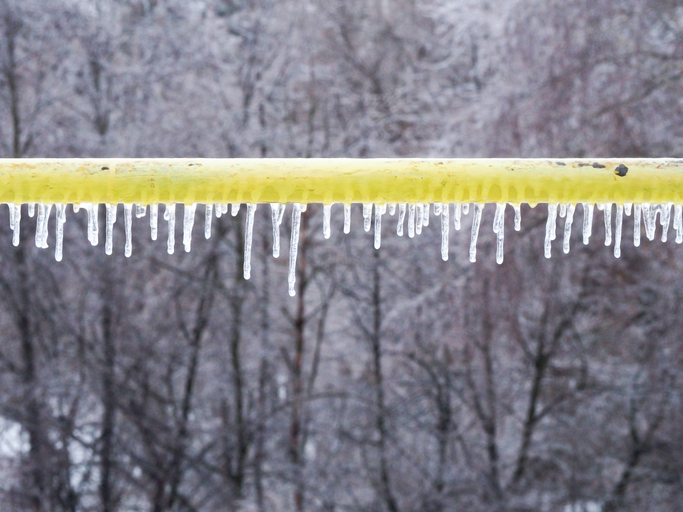 With frosty weather still whipping through many areas of the country, homeowners all over are dealing with frozen pipes. If your pipes freeze, not only are you in a bind with your water, but the damage to your home could be expensive to repair. Nicholson Plumbing, Heating & Air Conditioning offers the following tips to prevent pipes from freezing:
Check insulation –
Homeowners should check the insulation in and around the house and identify any potential trouble areas. Filling in or adding insulation to attics, crawl spaces, basements and any other areas containing pipes may be necessary. Make sure to also seal any gaps that may be found in the home's foundation or siding.
Leave cabinets open
– Kitchen and bathroom sink cabinets are best left open during the coldest parts of winter. This allows the warm air circulating in the home to enter and help warm the plumbing.
Use pipe insulation products –
Installing specific pipe insulation products is a great precautionary measure. Pipe sleeves, heat tape and heat cable are all available for home use and can add an extra layer of protection.
Maintain 55 degrees or higher
– Even when leaving the residence for extended periods of time, maintaining a temperature throughout the home of 55 degrees or higher will help add an extra level of security to the plumbing. Any increase to the utility bill will still be less than the cost of typical repairs for burst water pipes or the damage it can cause to the rest of the home.
Leave faucets at a trickle –
Consider leaving faucets open at a trickle during the coldest temperatures. The small amount of water flow will help prevent water from freezing in place.
Source: Nicholson Plumbing, Heating & Air Conditioning
Published with permission from RISMedia.