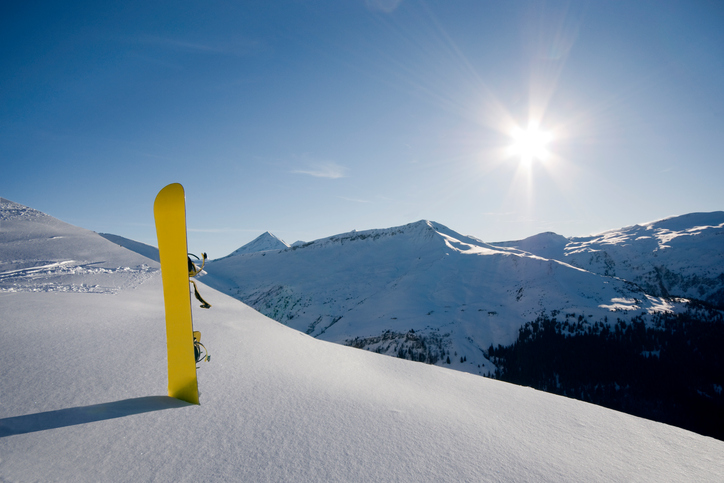 Are you a ski or snowboard fan? As the popularity of these winter sports continue to rise, according to a review article published in the January 1, 2018, issue of the Journal of the American Academy of Orthopaedic Surgeons, the number of skier and snowboarder injuries also continues to rise.
"Skiing and snowboarding are associated with a large number of injuries, with specific patterns and anatomic areas affected," says Brett D. Owens, MD, lead review article author, an orthopaedic surgeon who specializes in sports medicine as well as complex shoulder and knee surgeries and who is a professor of orthopaedic surgery at the Warren Alpert Medical School of Brown University.
"Snow sport athletes can best prepare for their sport with a general preseason conditioning program as well as familiarity and maintenance of equipment," says Dr. Owens. To stay safe on the slopes this year, read the following tips:
- Be prepared for the season with well-conditioned muscles and a body that is adequately hydrated.
- Be knowledgeable about how to use your equipment appropriately, and ensure everything is in optimal working condition.
- Check that the ski bindings can release from your boots when appropriate, and that boots fit appropriately.
- Check that the edges of your skis and/or snowboard are flat and sharp for maximum performance to minimize injuries.
- Always wear a helmet.
- Avoid alcohol or drug use.
- Be sure you have the ability to slow down and stop on busy days when many other athletes are also on the mountain.
- Use extreme caution when weather conditions are not optimal.
- Always follow signs and ski patrol instructions. Never ski or snowboard "out-of-bounds."
Source: American Academy of Orthopaedic Surgeons
Published with permission from RISMedia.