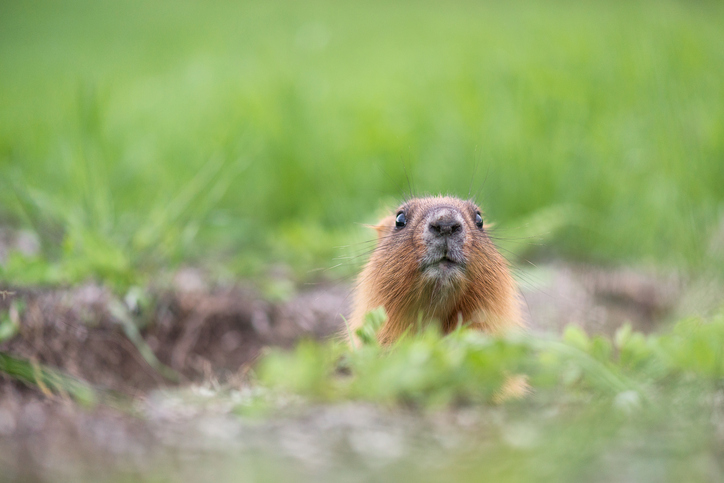 Groundhog Day is nearing, and regardless of whether we get a few more weeks of winter or a splash of spring, below are a handful of ways to celebrate the peculiar tradition, with or without kids.
Learn about groundhogs.
If you have kids—or if you're just curious—use Groundhog Day to dive deep into the internet or your local library and learn all about groundhogs. From nature documentaries about woodchucks to articles about the history of the day, bolster your brain with knowledge about this strange tradition and the animal that started it all.
Craft.
From groundhog masks to finger painting, groundhog-themed crafts are endless if you're creative. Have kids? Make a few groundhog masks with construction paper, googly eyes and pipe cleaners, then take your troop outside to search for shadows.
Binge watch.
If you're not a parent or a teacher and are looking to celebrate Groundhog Day with some good adult fun, create a cocktail bar or a selection of snacks, invite your pals over and have a party with 1993 Bill Murray classic "Groundhog Day" on repeat in the background.
Plant a tree.
Groundhog Day is all about that search for spring, right? If your ground isn't frozen, consider using Groundhog Day to plant bare-rooted or root wrapped deciduous trees and shrubs.
Published with permission from RISMedia.