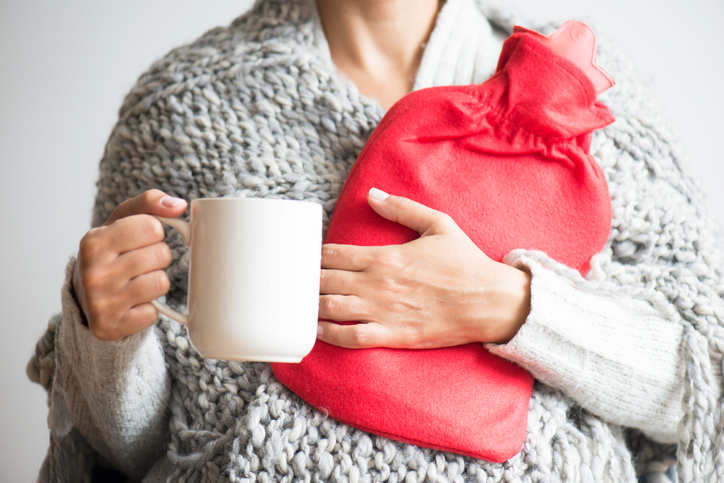 Think you can't outrun that cold that's going around? Think again! Here are five ways to ward off winter illness and keep you smiling until spring.
Eat fresh.
Don't let the cool weather turn you towards junk food. Continue choosing fresh produce and healthy eats to keep your body happy. Avoid eating to many processed foods, sugar and alcohol, all of which can wear down your system and make you prone to catching that office flu.
Pop a supplement.
Taking a supplement to ward off colds can really help. Talk to your doctor about what's best, but health aids with zinc and vitamin C tend to help.
Stay active.
It's understandable that cold months make you want to hibernate, but being physically active keeps your immune system humming. If you don't mind the snowy weather, pick up a winter sport like snowing, ski boarding or simply walking outdoors when conditions are safe. Not a fan of frost? Join a gym or a hot yoga studio.
Rest more
. It's natural to need more rest in the winter as our circadian rhythm adjusts. Allow yourself to hit snooze and, if you can, tuck into bed an hour earlier.
Wash your hands.
Your mother was right when she reminded you to wash, wash, wash your hands. At work and out in public, take a break every once and a while to suds up your hands, and try as hard as you can to keep them away from your face and avoid finger foods unless you've just washed.
Published with permission from RISMedia.