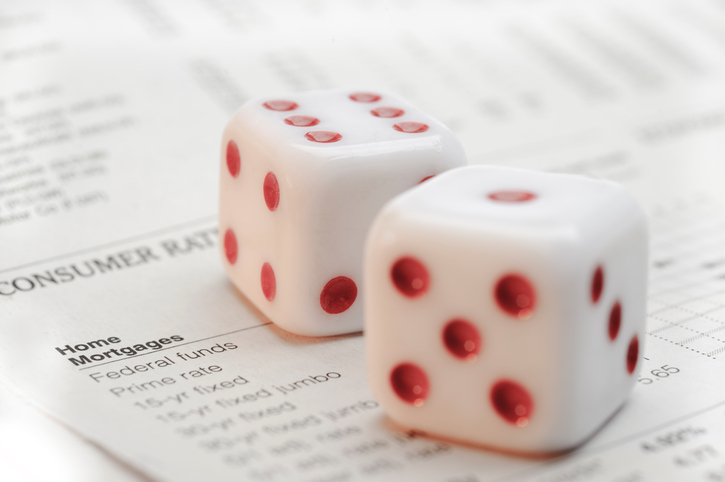 A growing number of experts are predicting the protracted period of historically low mortgage rates may be drawing to an end in 2018.
Tim Lucas at themortgagereports.com reported that as 2018 arrived, mortgage rates hit their 26th week holding below 4 percent - but within two weeks, the average 30-year rate nationwide escalated to 4.15 percent.
He showed all the following sources predicting higher rates for 2018:
- Mortgage Bankers Association: 4.6 percent
- Fannie Mae / Freddie Mac: 4.5 percent
- Realtor.com: 4.6 percent average, reaching percent by year-end
- National Association of Realtors: 4.5 percent
- Kiplinger: 4.4 percent
- National Association of Home Builders: 4.34 percent
At bankrate.com, Natalie Campisi pointed out that mortgage rates inched up every week during January. She said the benchmark 30-year fixed-rate mortgage rose 11 basis points to 4.38 percent - the highest point since last March.
The folks at NerdWallet.com reported that real estate industry data provider CoreLogic averaged six forecasts of mortgage rates, arriving at a consensus that the 30-year fixed will average 4.7 percent by December 2018.
Nerdwallet.com says interest rates are notoriously resistant to prediction, though, harkening back to the beginning of 2017 when most expected mortgage rates to rise steadily for months, but they only rose for a few weeks.
The average 30-year fixed peaked at 4.58 percent last March before it reversed, dipping slightly to 4 percent a few times in the summer, before ticking upward slightly in the fall.
Trendwatchers at freddiemac.com say if their economic growth and inflation forecasts hold, then the The Federal Open Market Committee or FOMC will likely raise rates three to four times in 2018. However, freddiemac.com predicts those anticipated rate increases will be gradual, allowing housing market activity to maintain momentum.
While Freddie Mac's baseline forecast is sanguine about the path of the U.S. economy and housing markets today, its experts are watching three factors closely: whether another recession is looming; if housing markets respond to declining affordability; and whether young adults will step up moving into the housing market.
We'll also be watching these factors - stay tuned.
Published with permission from RISMedia.