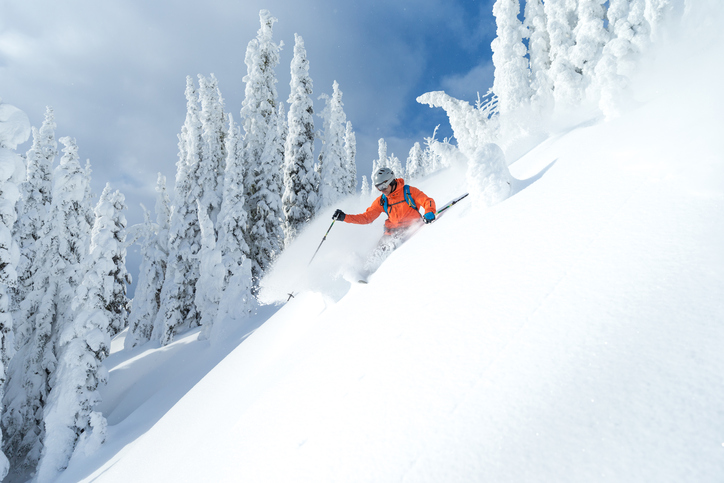 For those of us who love to hit the slopes, winter is the most exciting time of year. But with winter sports often involving high speeds and cold temperatures, it's no wonder they're some of the most dangerous activities around. Below are some tips for staying safe, from the American Orthopaedic Foot & Ankle Society.
Ski and snowboard boots must fit properly.
When tightly fastened, your boots should be free of pressure points that might cause blisters. Ankles and heels should remain securely in place.
All boots should be snug but not overly tight
. Boots that are too tight can decrease blood flow and make cold-weather injuries such as frostbite more likely. But a common mistake is to buy a boot that's too large and allows the foot to shimmy. A snug boot will allow you to wiggle your toes, but too much wiggle means the boot is too large.
Make sure footwear provides warmth, and wear socks that are breathable and moisture-wicking
so your feet will stay dry. Keeping feet and toes warm and dry is critical when you're on the slopes for long periods.
If you're buying your first pair of ski or snowboard boots
, consult a boot fitter at your local sporting goods store.These professionals will help you find the proper fit for your sport.
Source: American Orthopaedic Foot & Ankle Society
Published with permission from RISMedia.