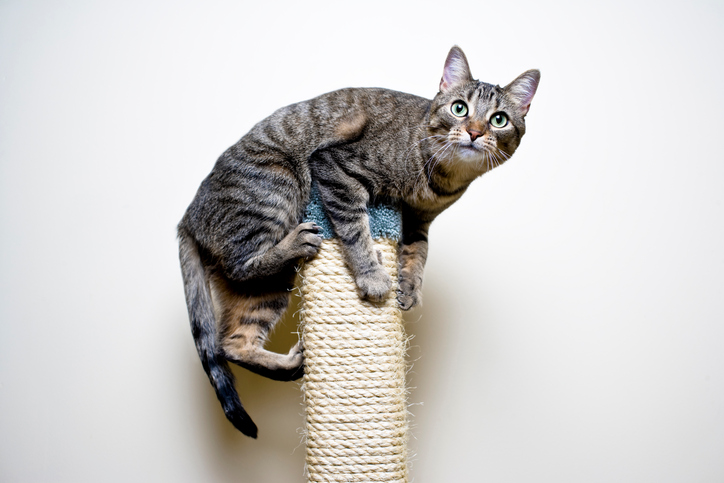 (Family Features)--Designating a spot for your cat to safely scratch is one of the most effective ways to minimize damage to your possessions. A homemade scratching post is a quick and easy project. The experts at Ceva Animal Health offer the following guidelines.
1. Cut foot-long length of 4-by-4-inch wood and a 1-foot square piece of plywood. The exact sizes can vary, but these are good starting points that you can adjust up or down, depending on your space.
2. Sand away splinters and rough edges.
3. Add a sturdy fabric wrap or paint to lend aesthetic appeal to the plywood base.
4. Wrap the post tightly with heavy-gauge rope or carpet scraps (or both), securing tightly with glue and reinforcing with a staple gun.
5. Securely attach the post to the base using a long bolt.
6. Place the post in an area your cat enjoys spending time, and consider adding a pheromone therapy spray to attract your cat to the post.
Source: Ceva Animal Health
Published with permission from RISMedia.